Cloud Network Media Player
Transform your screens into cloud based Digital Advertising Displays that can be updated from anywhere with an internet connection.
Login to our cloud based portal to upload content, design multi zoned media layouts, create playlists and schedule content.
You can control most of your screens functions through our cloud management software, such as playing and stopping content as well as volume control, a truly centralised solution.
No software installation is required. All content is controlled via our cloud based server.
The screens in your network can be under one roof as part of a national or even global network.
Standalone High Definition Media Player
We can install one of our High Definition Media Players onto an existing display. It has an internal HD memory card which can be updated directly or via the USB port.
Using a simple plug and play method you can load your media files (images, video and music) onto a USB stick, plug it into your media player and your content will be loaded onto the internal memory card and will display in whatever order you like.
As well as having full High Definition the Media Player comes with additional scheduling software. This easy-to-use application allows you to define duration times and the order oof each media file as well as allowing you to display scrolling text alongside your content.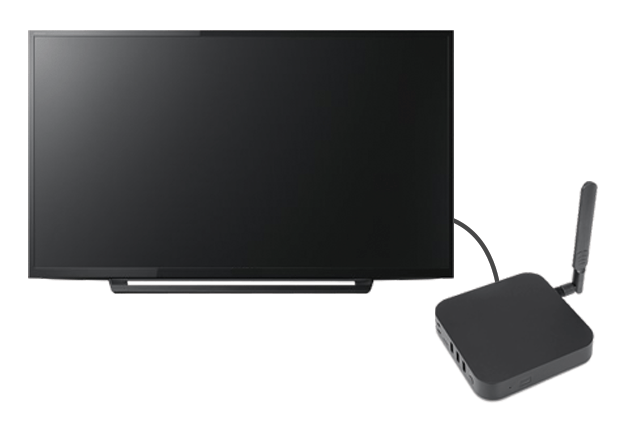 Want to get a quote today?
We'd love to hear from you! Send us a message using the form below, or email us.