Established in 2009 we have many years of experience producing indoor or outdoor live events. Whether you just need sound system hire or you're looking for a production company who can also supply lighting, staging, video and rigging too, look no further.
We stock an extensive range of sound systems enabling us to cover a wide range of events with a high-quality audio solution. We have provided sound and lighting equipment for many festivals, conferences and music events and our experienced team provide exceptional results and give great services to our clients.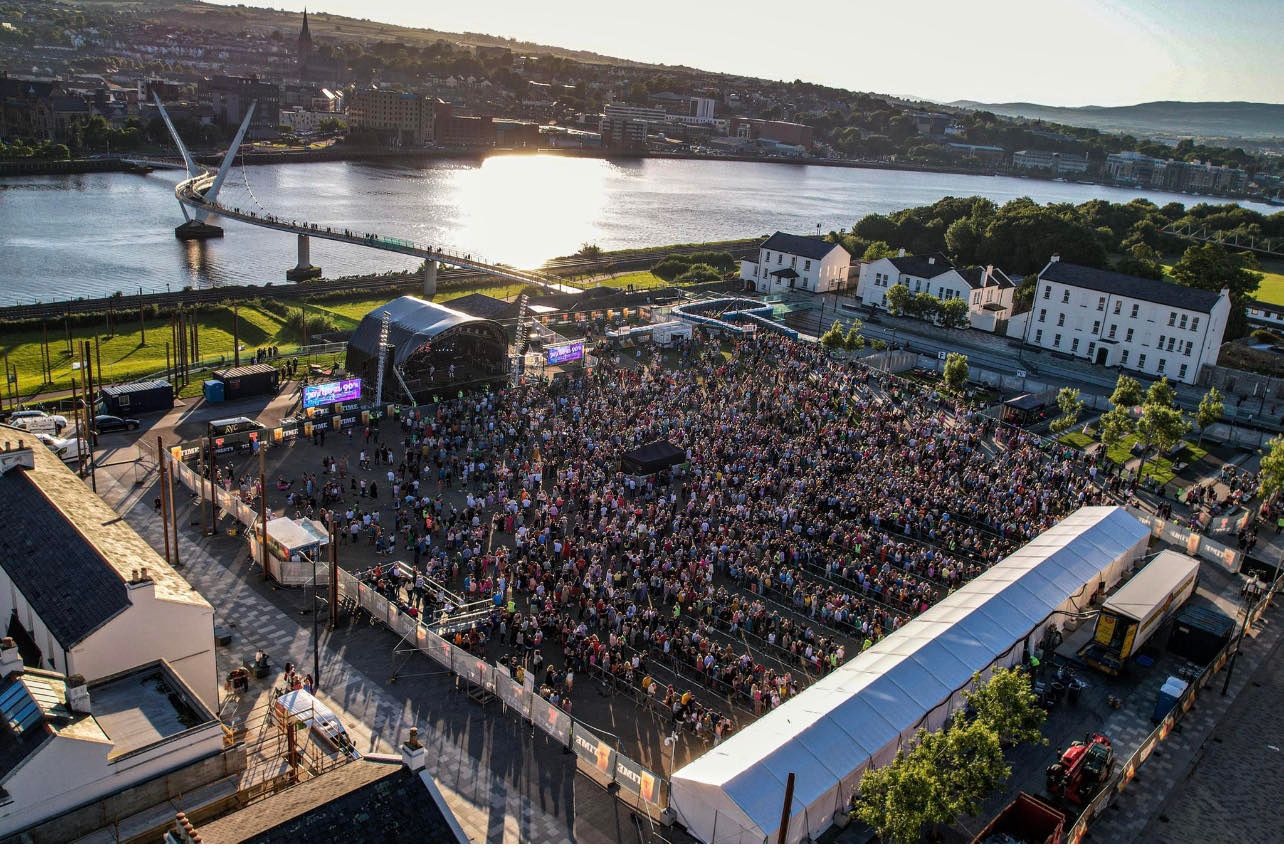 Our production team brings in over a decades experience in the Lighting Industry and the
Lighting Rental Market. We understand that reliability is paramount so we ensure our
equipment is regularly maintained and checked every time it goes out on hire.
We also provide on site support should it be required, and our technicians are amongst the very best in the rental industry. If you don't find what you are looking for please contact our bookings team with your enquiry and we'll do our best to find a solution to fit your requirements.
We provide the highest quality Lighting equipment which can transform any event or occasion. We have full time Lighting Engineers available to complete your Production or Event. Our team can provide full installation and operation if required.
Our team can provide Audio Systems, Live Streaming, Cameras, TV Screens, Lighting and Staging. We can also provide fully trained Engineers on site to ensure the smooth running of your event. Our core business is audio visual equipment hire combined with professional technical support.
Live events and conferences are our speciality , both in person or streamed online. Whether it's a small VIP meeting or international conference, DSD will add that professional touch with audio visual technology that is required for today's conference savvy delegate.
From basic equipment rental such as projectors, large display screens, sound systems and lighting, to simultaneous translation equipment, wireless delegate microphone systems and voting. We also provide the latest high tech wide screen projection and digital screen displays.
Our team are on hand to arrange a phone call, Zoom meeting or a face to face meeting to discuss your next project. We have a showroom in Dundalk where you can view our itinerary and discuss your upcoming event.
We'll guide you through the whole process. This will give you that added assurance that is needed when organising a successful event.
This is a great fast solution for fast visual displays, weather its about a small trailer to advertise your latest deals and promo's or a large trailer display that we can setup in a beer garden or car park to promo and display your event. 
Display adverts, world cups, sporting events, custom ads, movie's and so much more… Bring your event to life!
Want to get a quote today?
We'd love to hear from you! Send us a message using the form below, or email us.