AboutDigital Screen Displays
Digital Signage displays built to engage, communicate and entertain.
Digital Screen Displays was established in 2009 so we have many years of experience in the market, in 2005 we started installing professional and certified camera alarm systems which quickly spilled over to small displays. We are happy to say today digital screen display have a wide range of displays from small screens to electronic billboards, kiosks to interactive wayfinders and so much more. 
But we didn't stop there… are you're looking for a production company who can also supply lighting, staging, video and rigging too, look no further. We stock an extensive range of sound systems enabling us to cover a wide range of events with a high quality audio solution. We have provided sound and lighting equipment for many large company's.
Think its fair to say we are into our technology especially the kind that make's your job easier while increasing your revenue. If you are just thinking maybe you could use a digital screen display but are unsure at the idea why not give us a call, we would be happy to help you out or visit our showroom displaying all solutions you may need.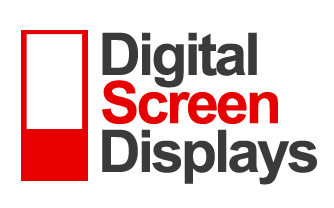 Want to get a quote today?
We'd love to hear from you! Send us a message using the form below, or email us.