Outstanding Large Display Screens
Build an incredible brand impression using our Digital Video Walls showcasing your products and Adverts in a unique and creative way.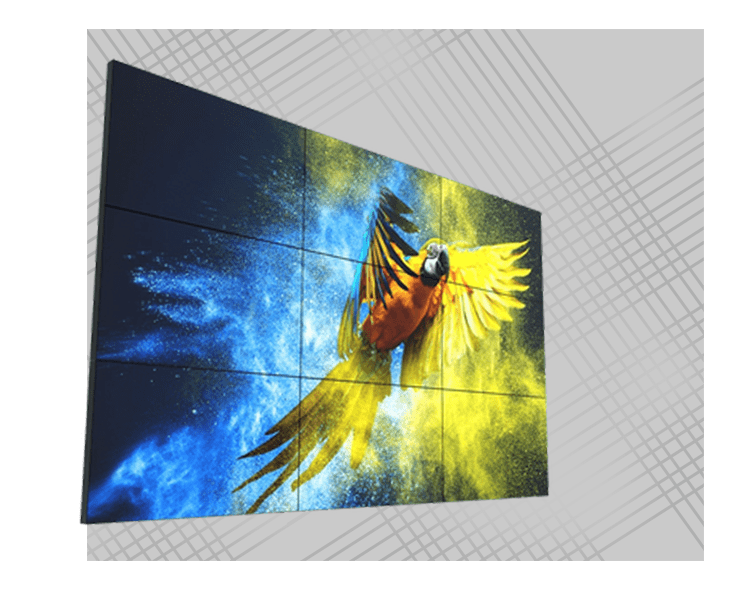 Digital Screen Displays now offers the latest technology for LCD digital video walls. As well as supplying the newest generation of narrow bezel screens to create the video walls; our new LED edge lit screens can be seamlessly fitted together in any orientation to produce the digital video walls without any visible black bezel joining lines.
Video Walls create an impressive brand experience. It is the ideal medium for corporate presentations, brand experience or for presenting complex information in an interactive way. Football Clubs, stadiums, pubs and hotels can play live matches to create a great atmosphere. Similarly, property developers use video wall to showcase their prestigious properties to investors and buyers. Retailers too can enhance a customers experience by showcasing product information in a unique and creative way.
Combining the latest technologies, you can effectively achieve a seamless video wall, however large your project may be. Each display has its own integrated video matrix processor. Using the latest technology, these displays can be used in both landscape and portrait orientation as well as providing incomparable image quality and lifespan.
Increase sales with a large wall screen display, up-selling made easy, instantly update content and display the new seasons fashion or simply just advertise a different product completely.
Powerful Panel Control Management
Take full advantage of a large wall space in your business with eye catching design. Promoting new in-store products and deals with ease. Guaranteed to increase sales while catching potential customers attention.
Save time by scheduling menu changes or updates to a specific time or day. Effortlessly change from your mid-week deals to other sales
Control all your content on screens across multiple sites from one central location.
Automatic local content caching in case of local internet failure. This means your content will keep running no matter what.
Want to get a quote today?
We'd love to hear from you!
Send us a message using the form below, or email us.