Mobile Digital LED Trailers
Our Digital LED trailers are highly durable & effective all seasons. They often get refereed as Portable Animated Billboards and are extremely eye catching. It can be placed and left anywhere some example are events, road sides, carparks and more…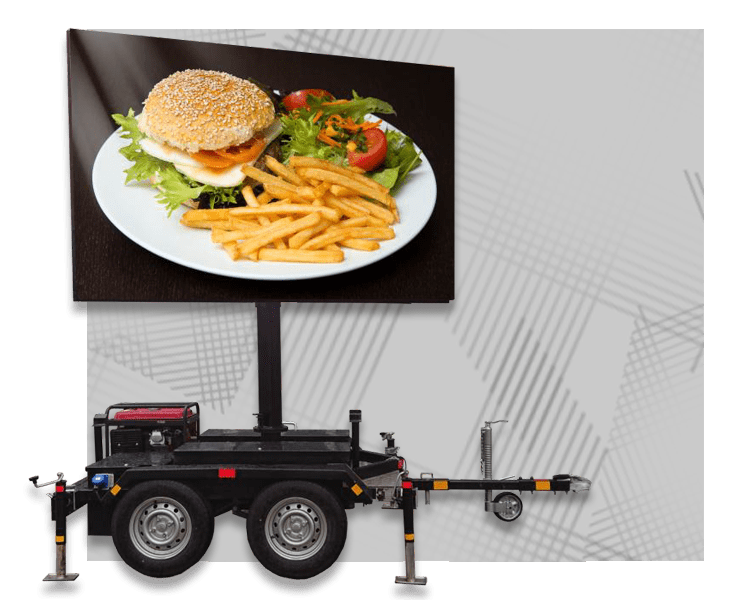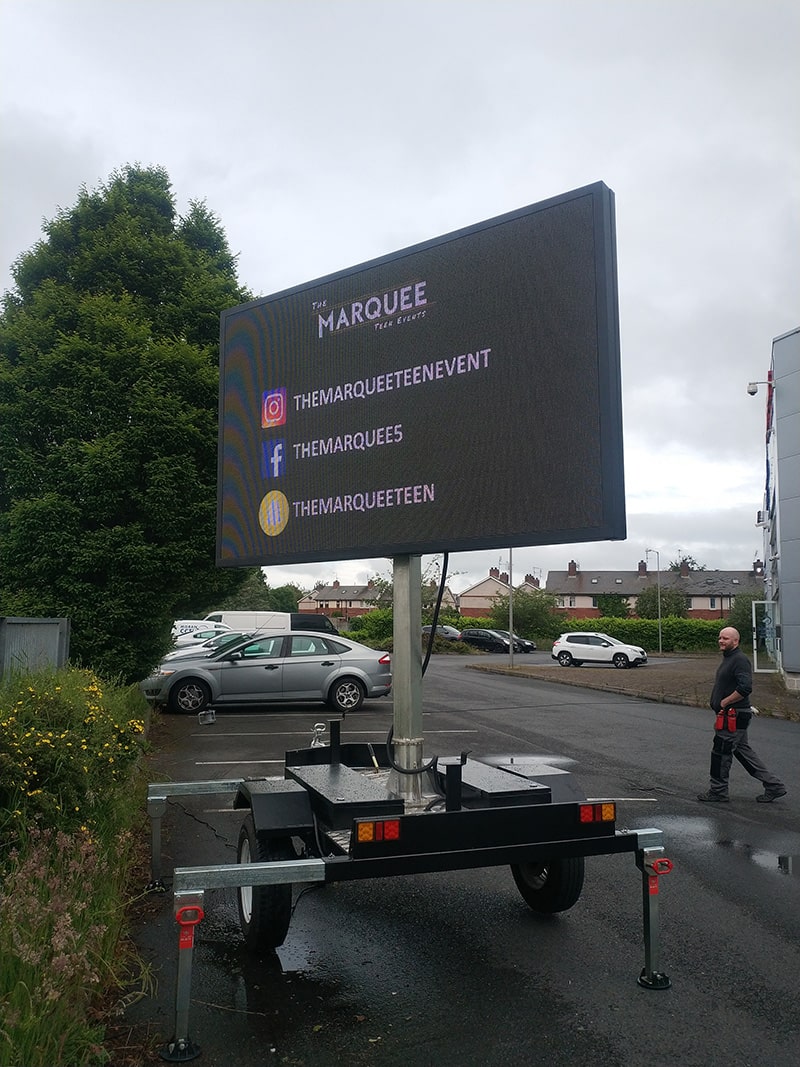 Digital LED trailers allow you to change the location of your billboard as you see fit which create extra exposure for your company, and boost revenues.
Mobile Advertisement Trailer
Our Digital LED trailer is Simple to transport – just attach the towbar to a vehicle and it's practically a mobile promotional screen.
It needs only one person to operate – towing the trailer, setting up the LED screen and operating the screen is extremely easy and can be done by yourself.
Save time by scheduling changes or updates to a specific time or day. Effortlessly change from your specified adverts and offers
Control all your content on screens across multiple sites from one central location.
Automatic local content caching in case of local internet failure. This means your content will keep running no matter what.
Have a show or event happening and want to take full advantage of your space, why not contact us and rent one of our top of the range Digital LED Trailers today!
Want to get a quote today?
We'd love to hear from you! Send us a message using the form below, or email us.