Ready To Go – Mobile Digital LED Trailers
Our Digital LED trailers are highly durable & effective all seasons. They often get refereed as Portable Animated Billboards and are extremely eye catching. It can be placed and left anywhere some example are events, road sides, carparks and more…
Digital LED trailers allow you to change the location of your billboard as you see fit which create extra exposure for your company, and boost revenues.
Our Digital LED trailer is Simple to transport – just attach the towbar to a vehicle and it's practically a mobile promotional screen.
It needs only one person to operate – towing the trailer, setting up the LED screen and operating the screen is extremely easy and can be done by yourself.
Additionally, The stabilizing legs mean that no platform or structures are needed to set up the LED screen. Because of this, our mobile Digital LED trailer solution saves money and time with no extra staff needed.
Our LED Trailers
– High Impact
LED signs almost immediately become landmarks in their locale. Many new LED display owners remark on being noticed again – or even discovered for the first time.
– Wider Reach
Take your message on the road and extend your audience. Make an impact at your next event or trade show and really stand out from the crowd. Our digital trailers have full audio/visual capability.
– Mobile & Memorable
Customers look forward to seeing clever new messages and may even come to rely on your sign for announcements and information. All of which leads to people remembering your business and where it's located.
– No Generator Swap It Out For Battery Operated
No Generator no problem simply swap it out for one of our high power long lasting heavy duty battery's.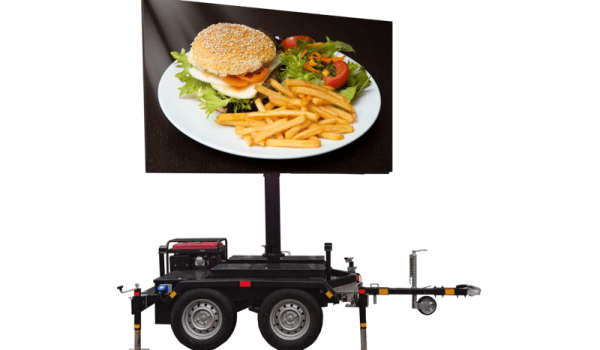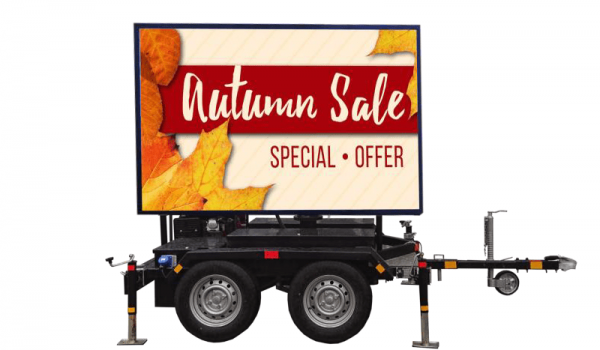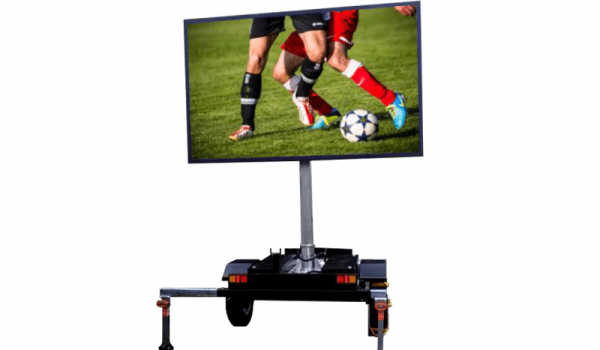 Digital LED Trailer Info Graph