DigiPop

™

– The Digital Pop Up Screen
DigiPop 

™

– The Digital Pop Up Screen
The Digipop ™ is a mobile Digital Advertising Screen contained in a robust flight case for quick deployment.
On wheels- easily transported and re-positioned.
Simply plug into a power source, push the button and your advertising plays on a continuous loop. No need for programming, computers or even remotes.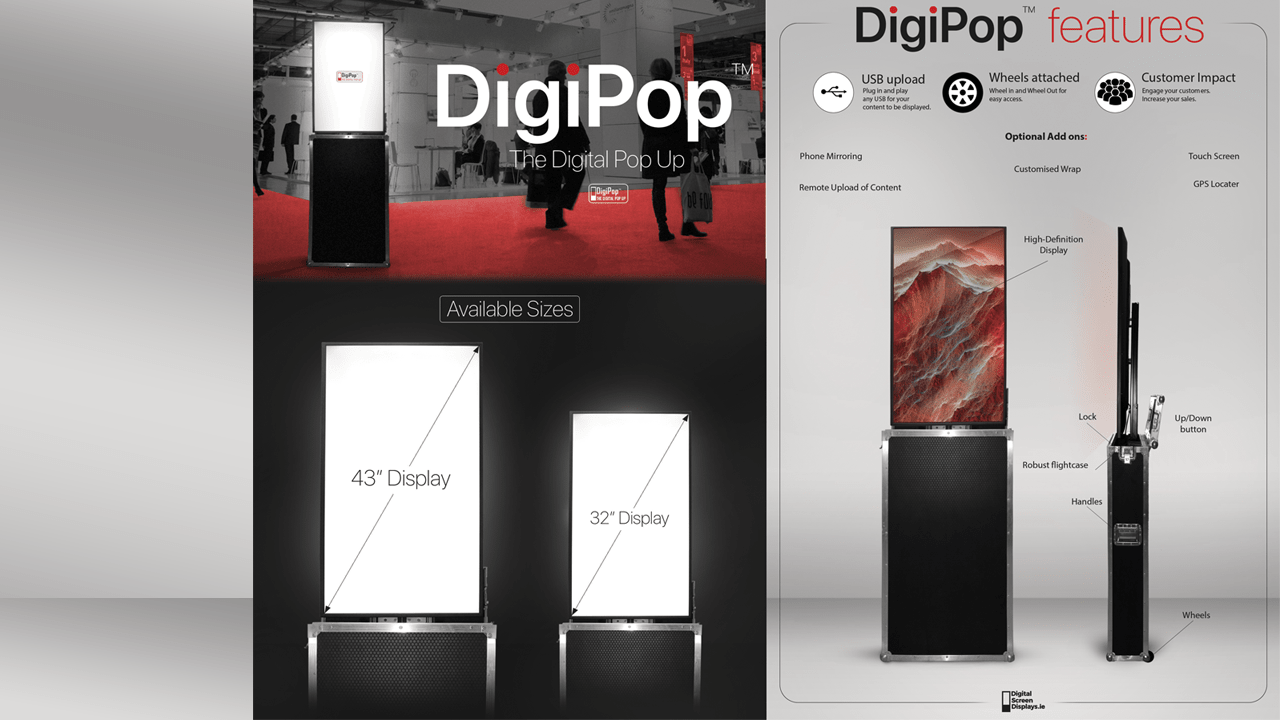 Some Pictures of a recent delivery to Bank of Ireland and Post Office UK of our 43" Branded DigipopTM.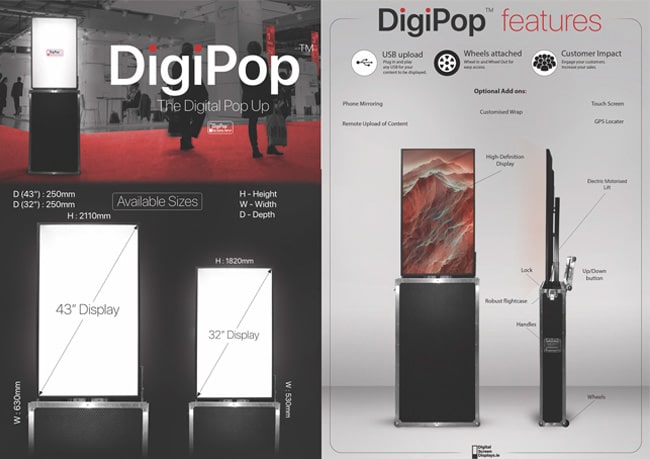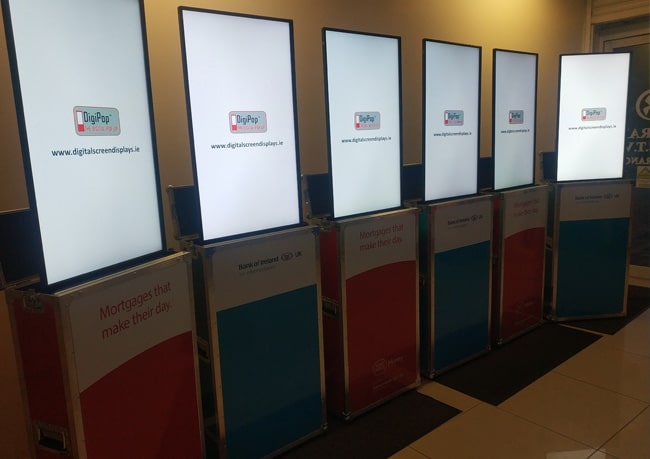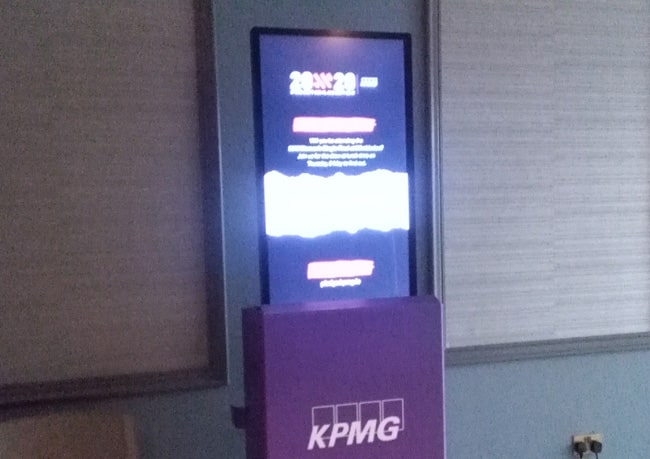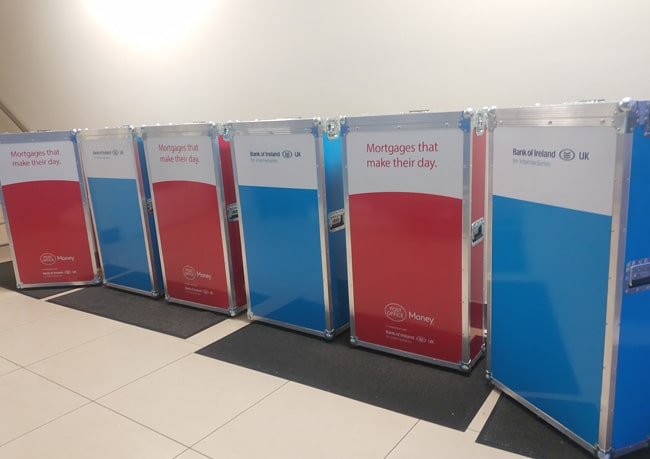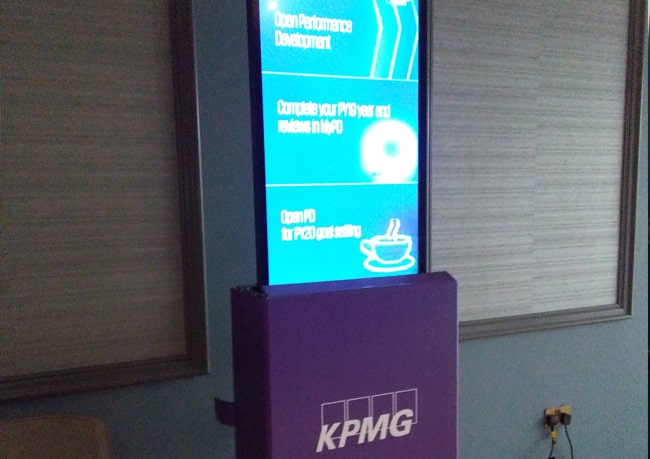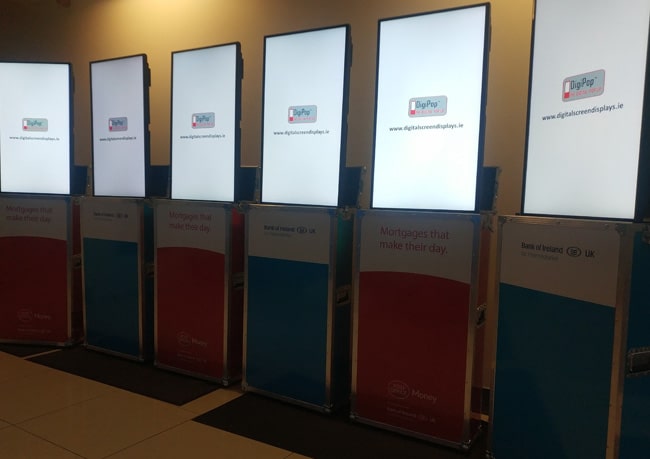 Digipop™ – The Digital Pop Up Screen
Not only is The Digipop ™ ideal for showcasing your business at exhibitions, it can also be easily placed in various locations throughout your business.
The Digipop ™ is solely manufactured in our Dundalk premises and is a registered Guaranteed Irish product.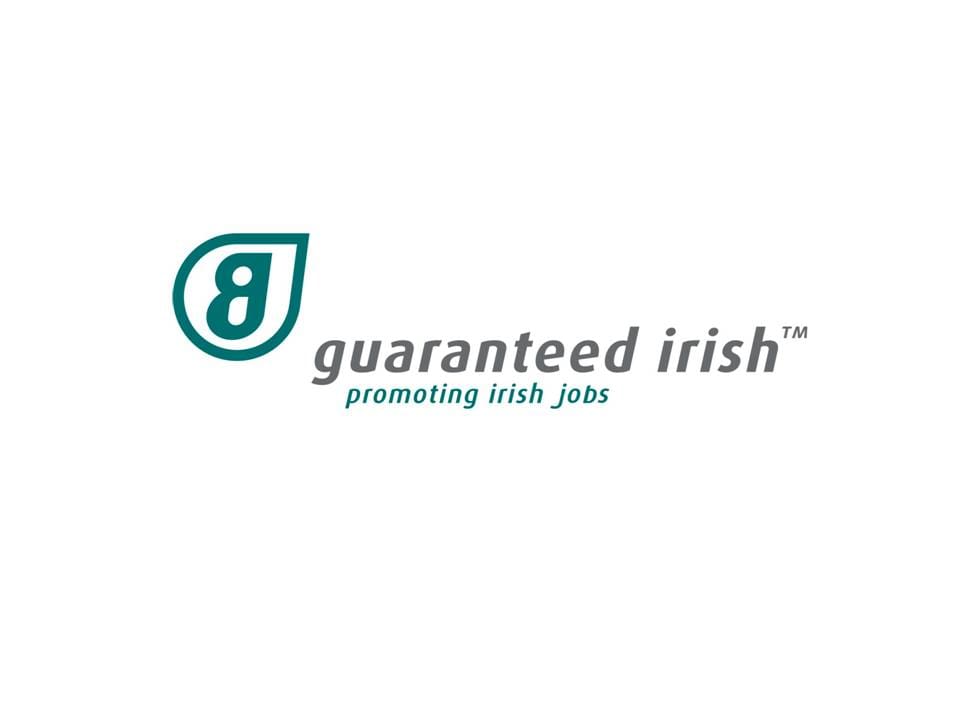 Where Can This Product Be Used?
Testimonials
"We have never seen more tangible results in our 35 years in business. From the moment we had our Digital Signage installed by Digital Screen Displays, we started boosting our sales. We saw the results build every week. We've never seen better, more immediate results from a marketing spend: from improved customer service to broader brand awareness to higher sales. I would recommend Digital Screen Displays to any company thinking of taking the step into Digital Signage".

Mullens Takeaway - Proprietor