Indoor and Outdoor Freestanding Digital Displays
Present, advertise and interact with freestanding digital signage with LCD Showcase.
Our indoor and outdoor freestanding digital signage totem displays are a great way to present, advertise and interact with your advertisements. Whether you need to create brand awareness, share company news and offers or direct visitors, digital signage is the perfect tool.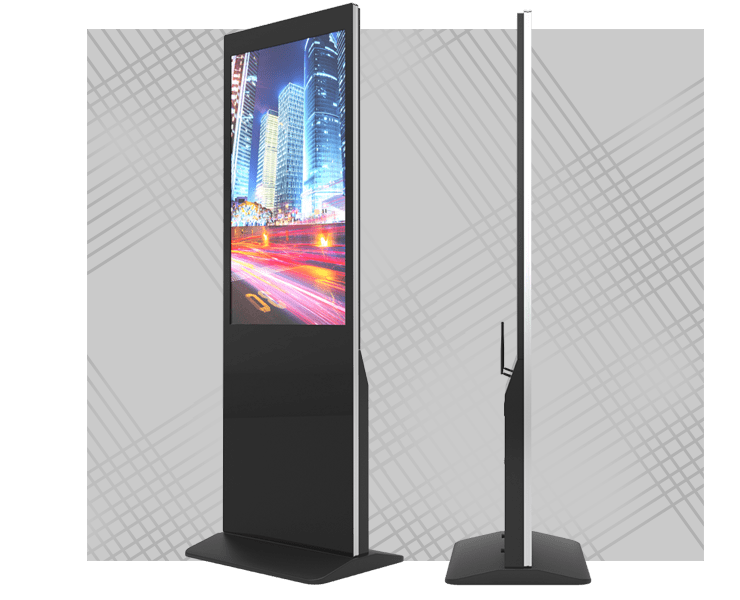 Cut printing cost and sitcking static posters and paper around an event, with little to no actually benefit. Free standing digital screens are eye catching bright screens that can show off all important information. Have multiple designs and info show up at certain times & screens with our scheduler.
The perfect tool for In-Store Promotions, Trade Shows, Fairs, Weddings, Functions & more...
Offering a interactive element that will stand out from the rest. One of our most popular rental screens to display all your content and adverts in the one place for your audience. 
Animated advertisements to stand out from the crowd with stunning bright display, These screens can also be interactive to help display information freeing up staff!
Control all your content on the screens across multiple sites from one central location. Change details and content in real time.
Need to stand out in a upcoming show? You can rent one of our eye catching screens today, take full advantage of your target audience. 
Want to get a quote today?
We'd love to hear from you! Send us a message using the form below, or email us.