Free Standing Screens, Interact Kiosks and Custom Displays
Volkswagen Ireland contact us to setup their showrooms with a range of digital displays from free standing totems, to Interactive informational kiosks & a custom built small standing display with two screens one for specific cars with promotional video and the second for the car specifications to stand along side the cars.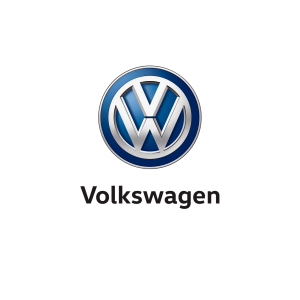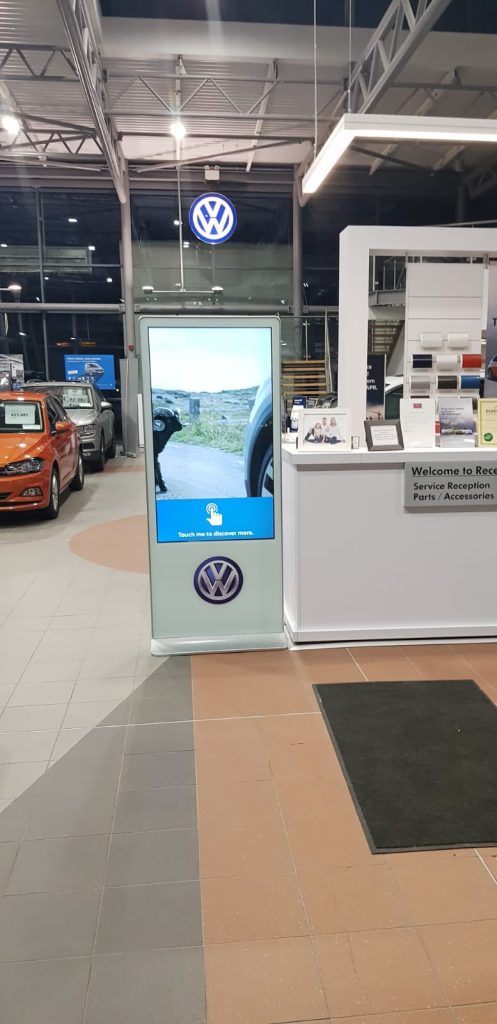 Applying free standing displays receptions is a great way to promote and advertise while your clients waiting in your lobby. These screens can be double sided and even made interactive to display the desired information to the client.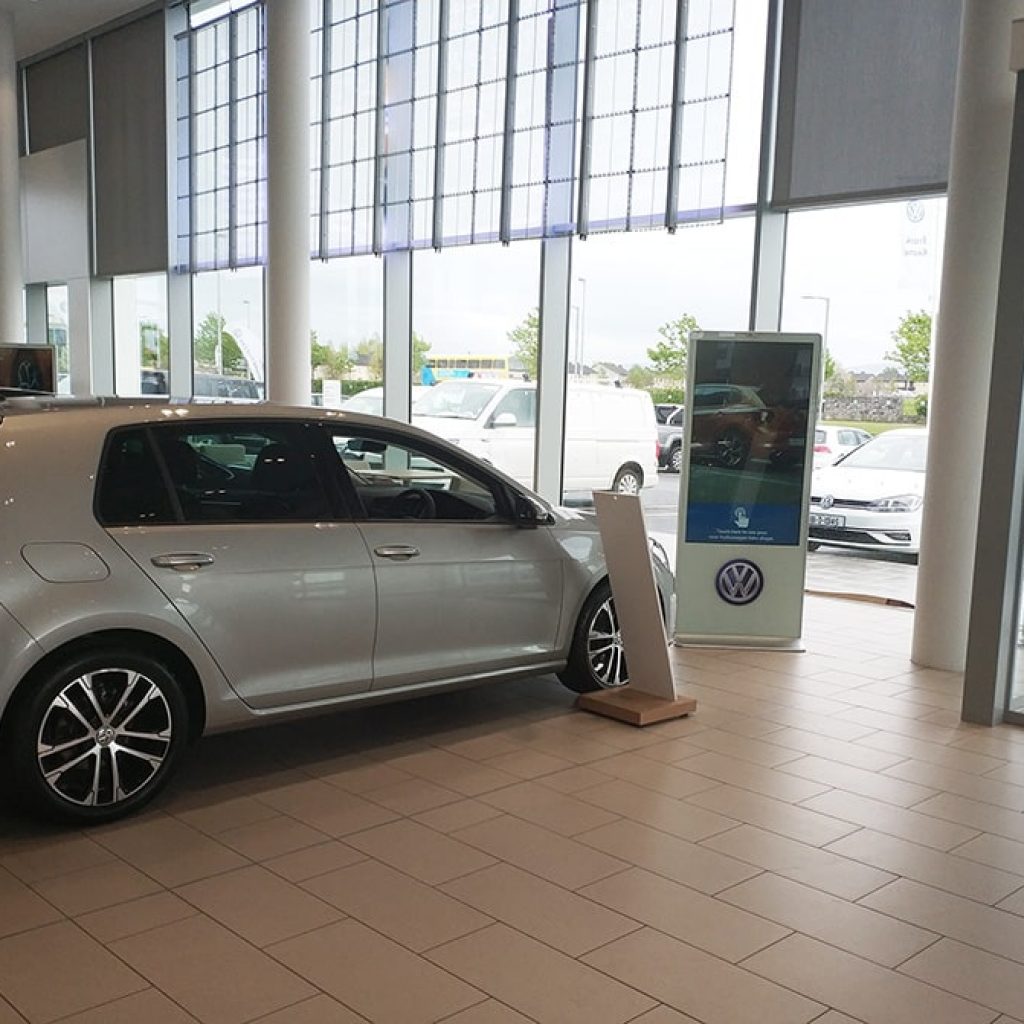 Interactive display totems that allow customers to find exactly what they are looking for along with showing off video promotions and extras available for certain cars.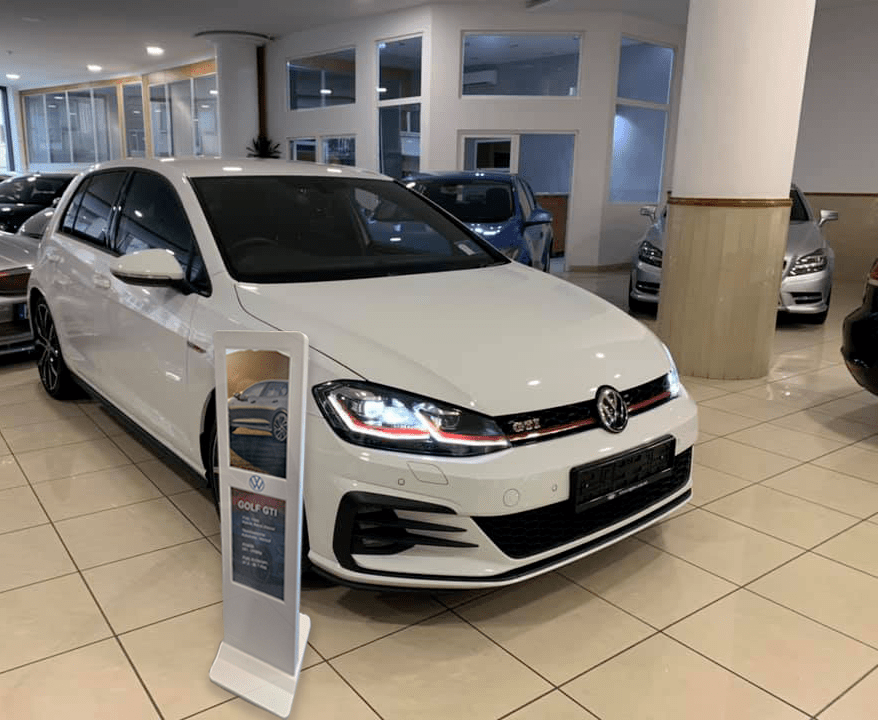 Custom Designed Info Displays
This custom build has two small screens to allow a smaller custom totem look that could be place beside each car. The top screen showed off the visual aspects of the vehicle & video, the bottom screen displayed the vehicle spec & available extras.
Interactive Wayfinder Display
This way finder was setup to allow clients search for the direct interests such as Hybrid or electric, Automatic or simply just the Vehicle name. Including all spec information on vehicles with advertisements and video.
This increases customer satisfaction as sale agent may be busy, having a way finder can answer almost any questions a client may have.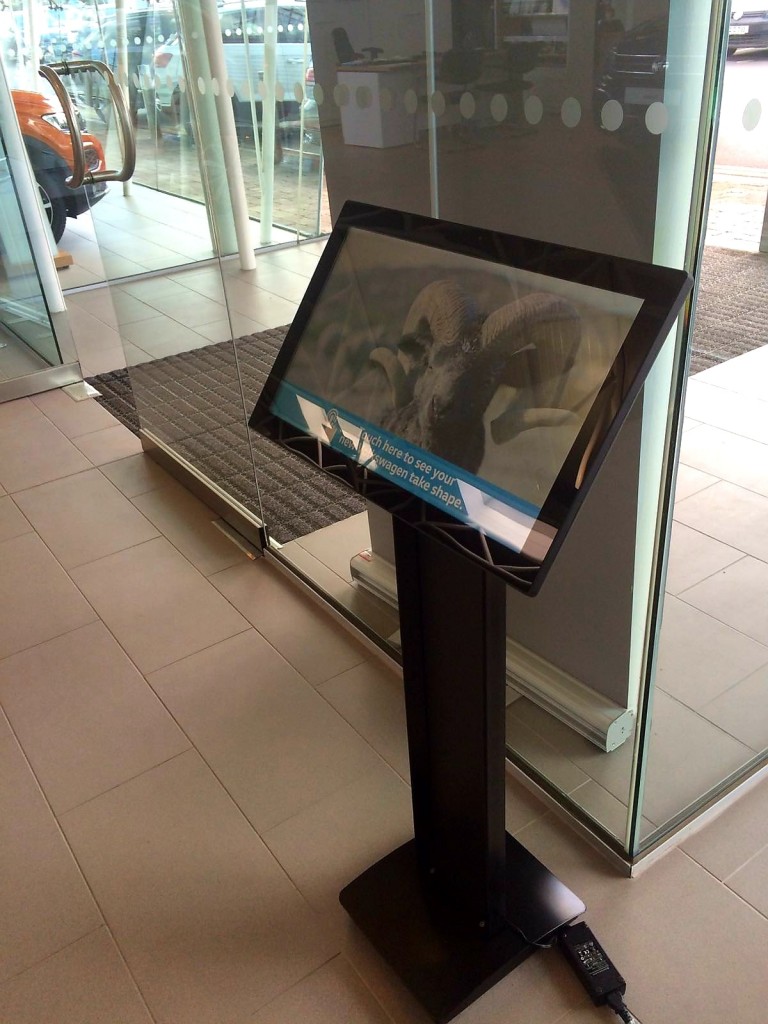 Want to get a quote today?
We'd love to hear from you! Send us a message using the form below, or email us.