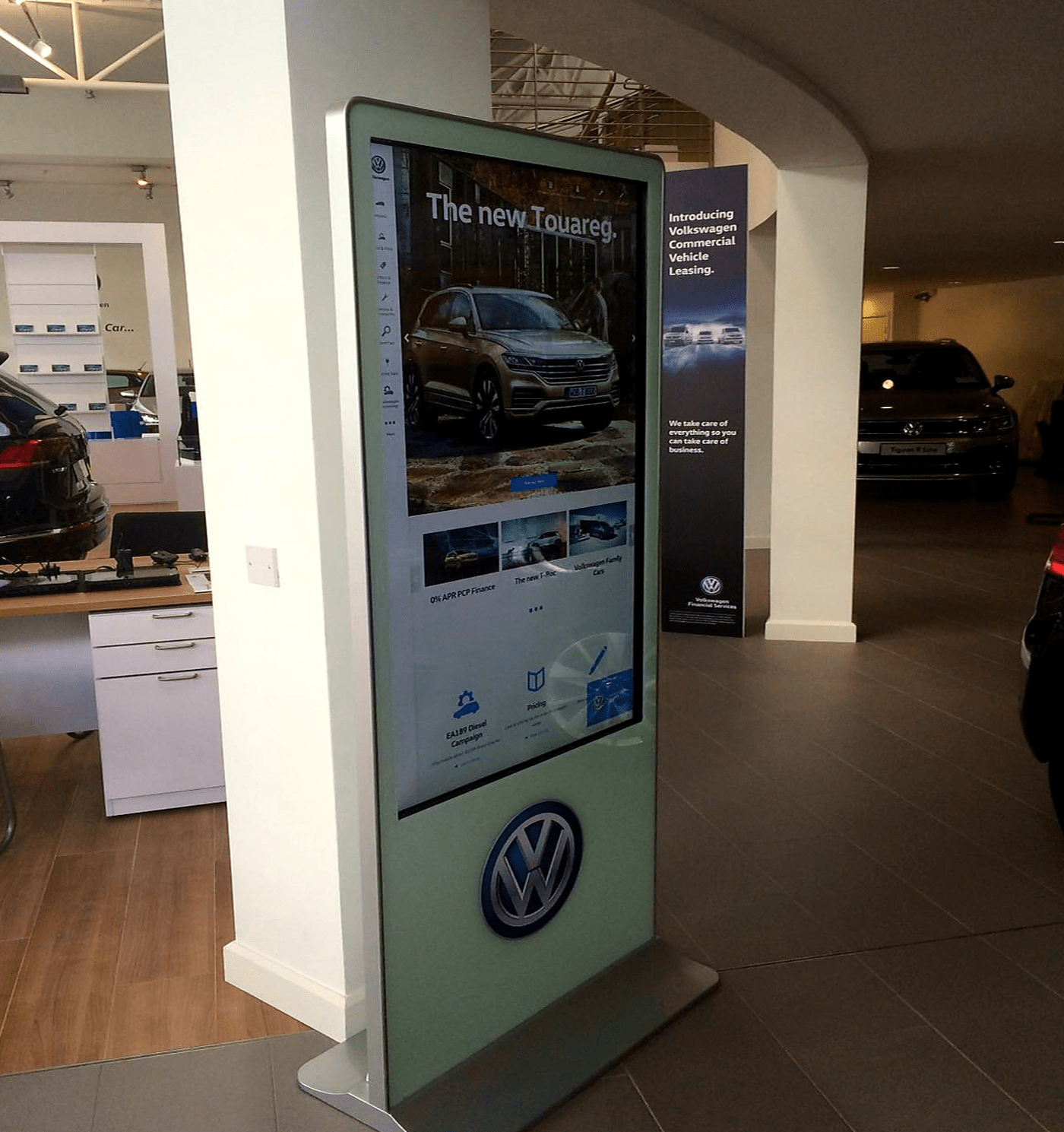 Digital Screen Displays recently installed a suite of 55″ Digital Signage Kiosks at a Volkswagen Showroom.
These kiosks allow Volkswagen customers to design their car and also view the full Volkswagen range when touched.
When idle and not being used to design cars, the kiosks play Volkswagen adverts.
The kiosks are proving to be a great form of interaction with potential customers and are fully networked, allowing control from any location worldwide.
[vc_row][vc_column][vc_column_text]
Digital Screen Displays are experts in all aspects of Digital Signage. We offer a full Consultation, Design and Installation Service. For more information on our services, call us now!
[/vc_column_text][/vc_column][/vc_row][vc_row][vc_column][mk_gallery images="1570,1571,1572,1573,1574″ style="style1″ item_id="1525776205-5af17f4d628e3″][/vc_column][/vc_row]