Interactive Touch Screen Advertising Tablets
Our Digital Tablets will allow you to up sell, interact and inform at your Point of Sale Locations.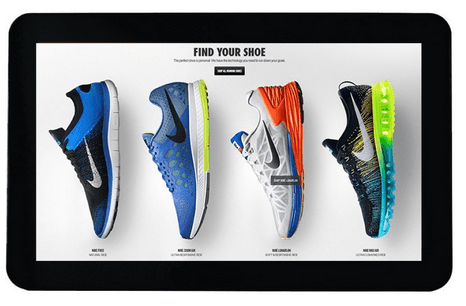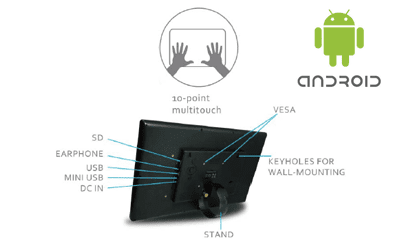 Our range of Touch Screen Tablets offer endless possibilities to interact with your customers. Some of the common uses for our Touch Screen Tablets are in education, hospitality and exhibitions and could easily be extended to other sectors and industries.
Our Touch Screen Tablets are Full HD ready and have an anti-glare surface embedded. We also offer our content management tool to make these tables highly interactive.
Use your tablet at POS for data capture.
Varrious mounting brackets are available and sizes range from 10.1″ – 22″.
TABLET DISPLAYS: DIGITAL SIGNAGE AT YOUR FINGERTIPS
Tablets provide convenient all-in-one package, in a size good for a small area. It's easy to change the message quickly, and if you have multiple tablets all with Internet access, you can remotely push digital signage content to them. Our bespoke content management software is the driver of all this, and by thinking outside of the box the tablet can become a great asset in the design of a digital signage system.
Tablets are used in retail, banking and finance, hospitality, healthcare, education and the motor industry.
A range of sizes varying from 7 inches to 28 inches.
Tablets are familiar devices, almost everyone is comfortable with a tablet configuration and it also provides a sense of privacy that a large touch screen does not.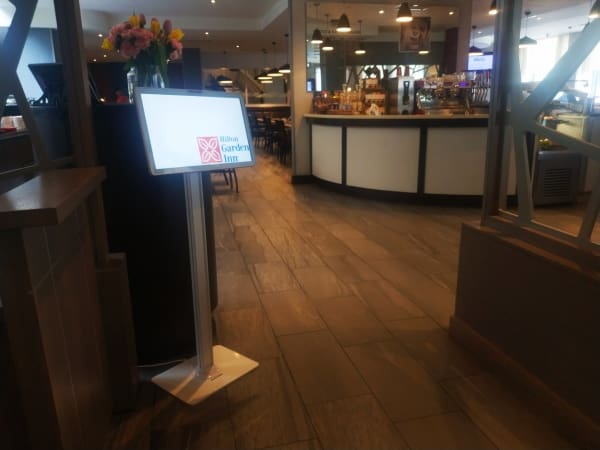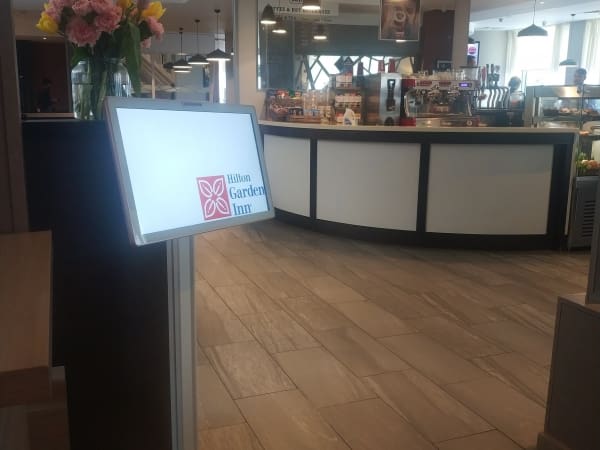 Digital Information and Payment Kiosks
Across the retail, hospitality and leisure industries, self-service digital units are becoming increasingly more common. From supermarket checkouts to restaurants, parking ticket machines to cinemas, more and more businesses are looking to give customers the option to help themselves when it comes to purchasing and payments. At the heart of this trend is a self-service technology referred to the Payment Kiosk.
Self-service kiosks have been around a long time, most obviously in the form of ATMs. But recent developments such as the touchscreen and advanced user interface software mean that payment kiosks are now reliable and sophisticated enough to provide outstanding customer experiences across a huge range of businesses.
Some of the benefits of these units include:
Ensuring kiosk uptime is critical. Kiosks can service more guests at any given moment because they take up less space than a traditional point-of-sale terminal with a cashier.
Mobile apps can turn any device into a self-service kiosk and allow guests to order at their own pace, even while in their car or truck.
Chatbots can help with customer service issues.
Advertise specials when your signage is idle – increase your sales.
Technology embedded within the restaurant's space can fuel data analytics and minimize service downtime.
To find out more info on these units visit our showroom at Unit 10 Northlink Business Park, Coes Road Dundalk or drop us an email sales@digitalscreendisplays.ie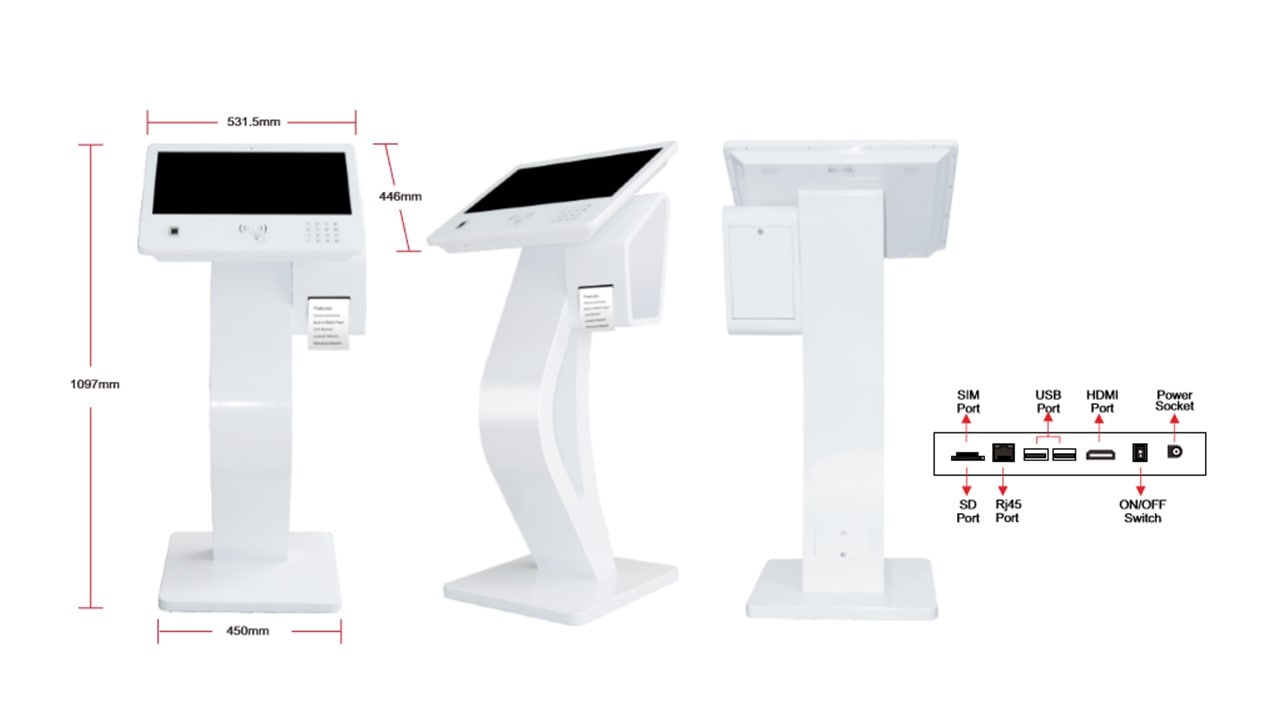 Where Can This Product Be Used?
Testimonials
"We have never seen more tangible results in our 35 years in business. From the moment we had our Digital Signage installed by Digital Screen Displays, we started boosting our sales. We saw the results build every week. We've never seen better, more immediate results from a marketing spend: from improved customer service to broader brand awareness to higher sales. I would recommend Digital Screen Displays to any company thinking of taking the step into Digital Signage".

Mullens Takeaway - Proprietor