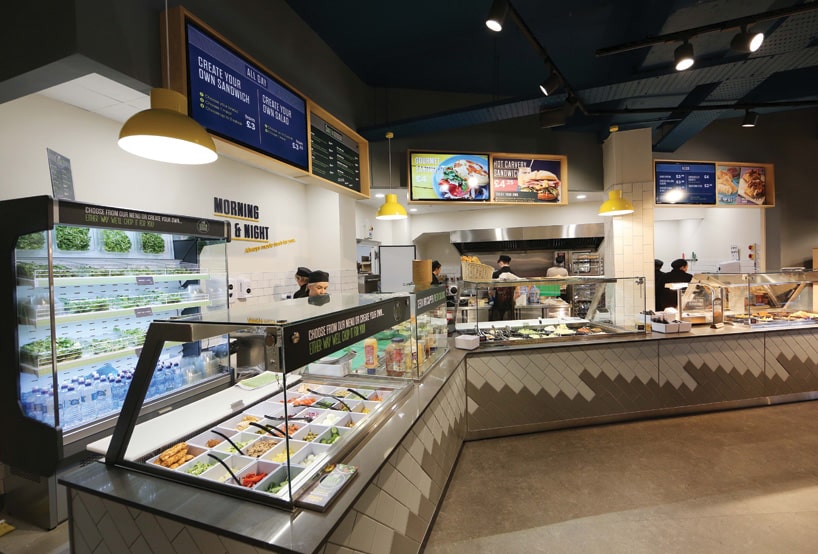 [vc_row][vc_column][vc_column_text]Digital Screen Displays recently installed a suite of 40″ Digital Menus at Centra – Waterloo Place, Derry.
Using the latest technology Digital Screen Displays gives food retailers such as Centra the potential to turn their traditional, static menu boards into vibrant, eye catching and dynamically changing digital posters.
The benefit of digital menu boards is the ability to show animated product promotions. These can be changed automatically and from our experience have shown a sales uplift of 40-65%. It is also proven that animated content is more noticeable than static print and can help transform 'dead' customer wait time into promotional opportunities and influence purchase decisions at the critical moment.
Scheduling allows you to time your messaging i.e from 9-12 breakfast menu appears, from 12-2 lunch menu appears, from 2-5 afternoon specials and from 6 onward evening specials.
Our Digital Menus are fully networked, allowing scheduling and content control from any location worldwide.
[/vc_column_text][/vc_column][/vc_row][vc_row][vc_column][vc_column_text]
Digital Screen Displays are experts in all aspects of Digital Signage. We offer a full Consultation, Design and Installation Service. For more information on our services, call us now!
[/vc_column_text][/vc_column][/vc_row][vc_row][vc_column width="1/2″][mk_image src="https://digitalscreendisplays.ie/wp-content/uploads/2018/08/32567452_1857303471233714_3735839481220038656_n-min.jpg" image_width="547″ image_height="357″][/vc_column][vc_column width="1/2″][mk_image src="https://digitalscreendisplays.ie/wp-content/uploads/2018/08/36087189_1880851118878949_7141452928644022272_n-min.jpg" image_width="547″ image_height="357″][/vc_column][/vc_row]