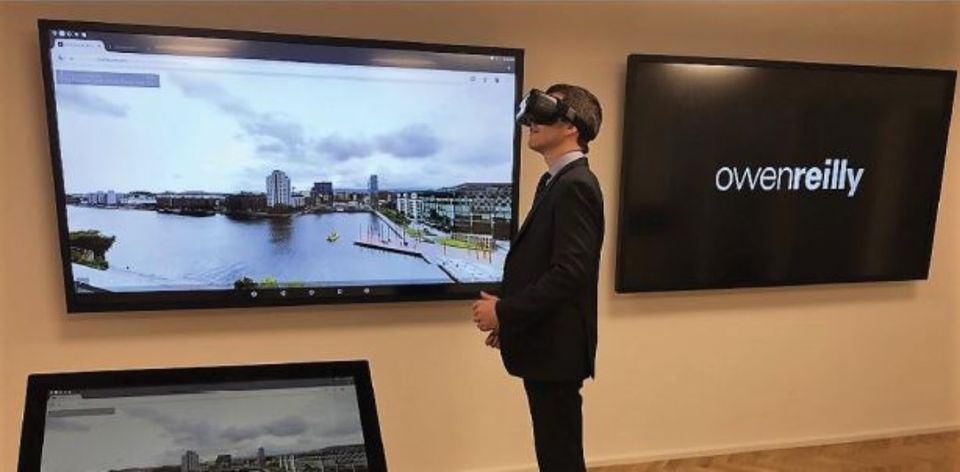 We installed a suite of Digital Signage for Owen Reilly Property at their purpose built virtual showroom in Grand Canal Dock.
Some of the key benefits offered by virtual viewings include:
Fewer viewings but greater buyer intent.
Vendors saving time, effort and money in preparing homes.
Buyers and agents saving time and money in property viewings.
Greater accessibility for potential buyers.
A boost in SEO ratings for property viewings.
As with all our installs, the screens are fully networked, allowing scheduling and content control from any location worldwide.