Animated Digital Menu Boards, Room Screens, LED Screens, Outdoor Large Signage and Video Walls
The Arc Cinema in Navan asked us to install a wide range of digital signage threw out their premises to improve engagement. This ranged from menu boards to display the newest deals and combos for drinks, popcorn, nachos and much more, promotional wall screens advertising new movies coming and deals, digital screens to display room numbers and to really push sales and increase footfall went for a large store front outdoor display.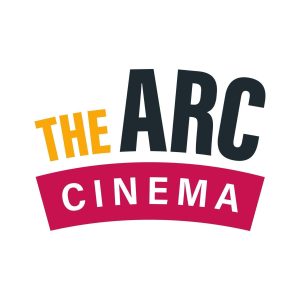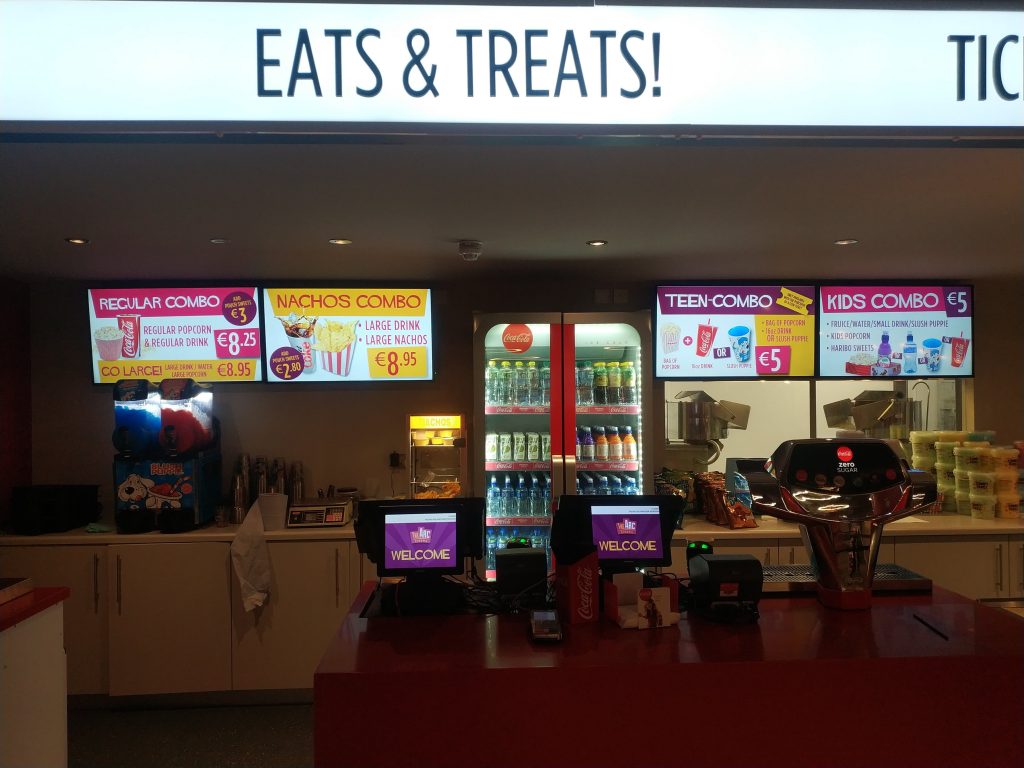 The great advantage of these screens is not only are they editable and fast meaning you can change prices & deals remotely but when in a cinema in the evening they stand out even more increasing sales from being bright animated & eye catching.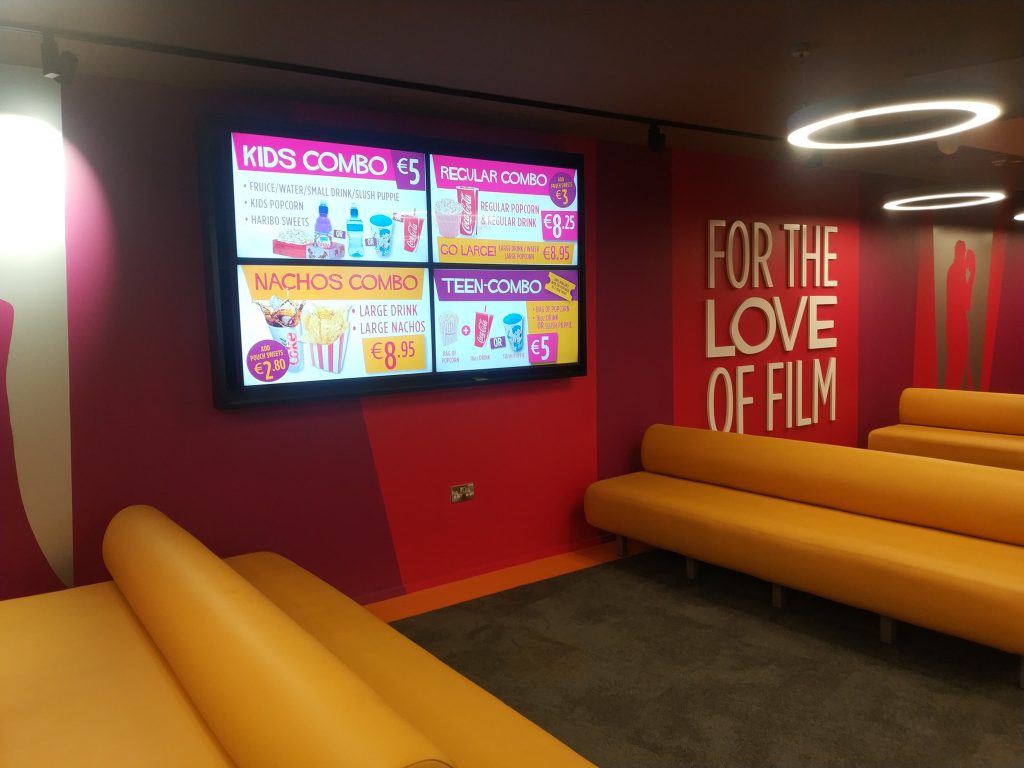 The installation of large video wall  to promote but deals, new movies and best offers, this was installed using four screens allowing different screen being used or setting them to display one very large advert.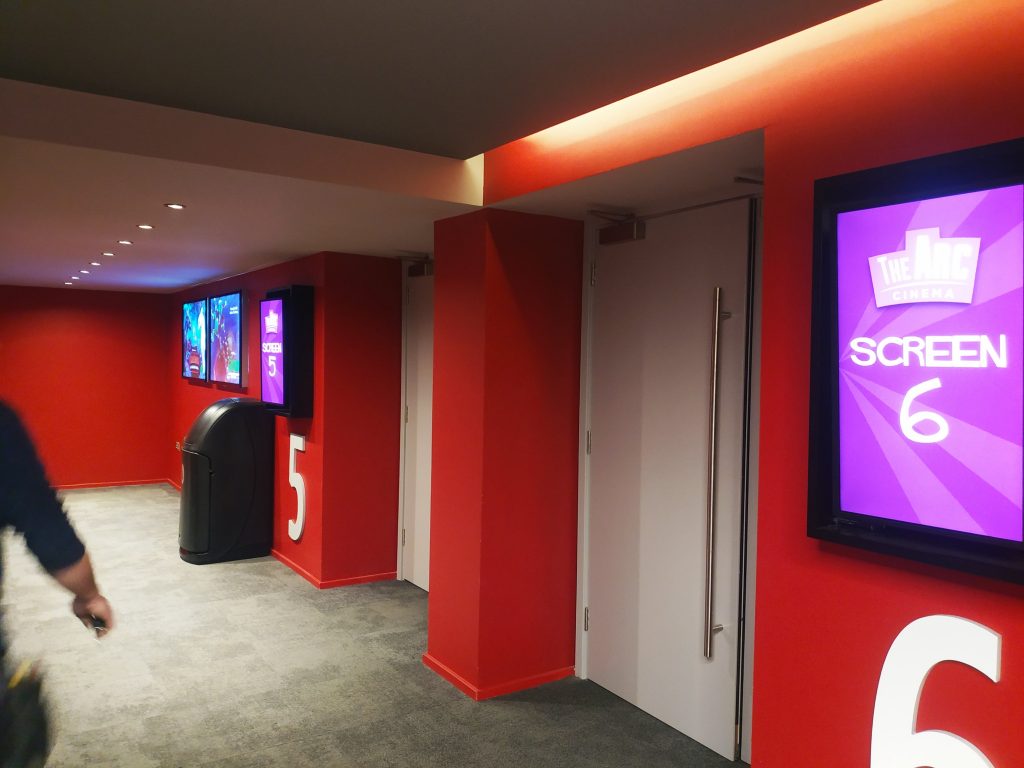 Room displays that are eye catching, displaying important info like cinema room number. Also offering a quick switch showing the movie trailer that is on in the room and even more advertising & promotion.
Large Outdoor Store Front Display
Using Custom Large Outdoor LED Screen offer a stand out sign that invites customers in with illuminated attention-grabbing display. Displaying branding and your best promotions to increase footfall.
This was also set-up with light sensors that provided diming at night to make sure that the local residents where not stunned by the brightness insuring minimum light pollution & disturbance.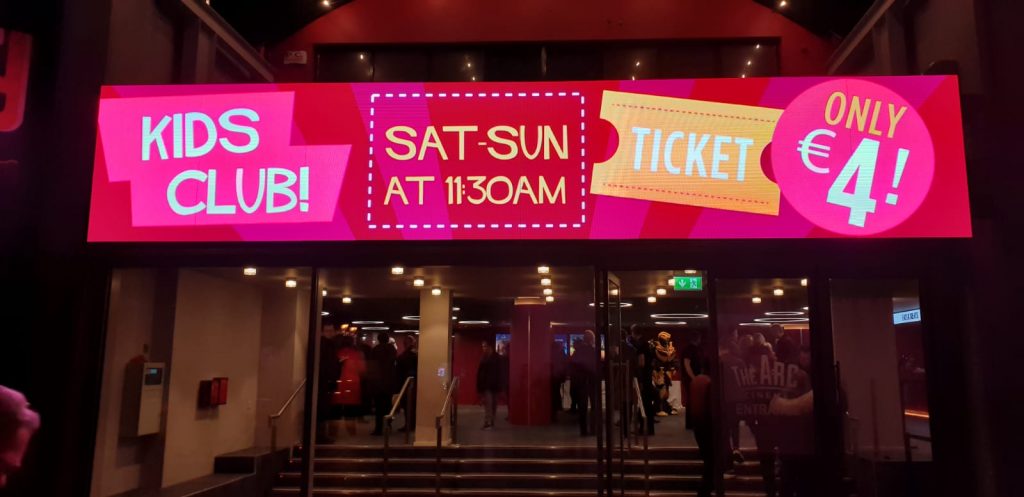 Want to get a quote today?
We'd love to hear from you! Send us a message using the form below, or email us.